'Your Signature Style' – Take Control of your brand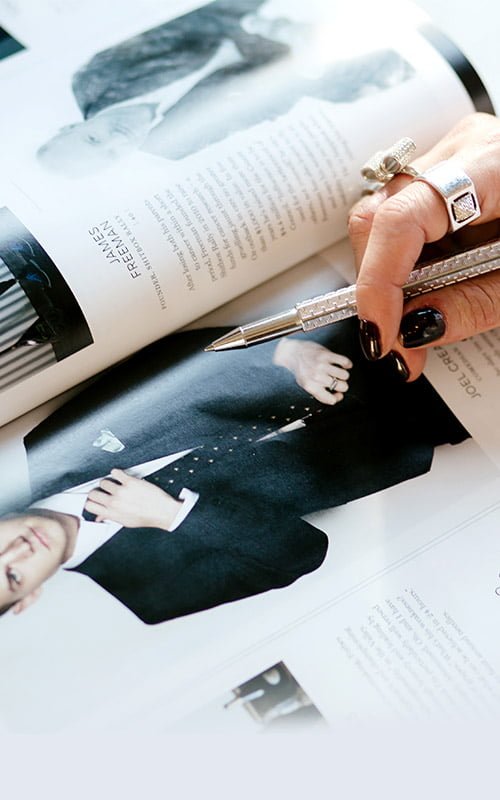 Personal Style And Image Consultation
You are a walking, talking billboard for your product or service. If you are looking to create authority, credibility, and buzz around yourself and your business, you need to start with your public image. We will fast track you to the best image for your life ambitions.
'Your Signature Style' is information and value-packed image and style consulting service, focussed on your image and personal brand. At the completion of your service, you will possess the knowledge required to create the best version of yourself and the best image for your business.
By the end of your session, you will know:
What your style really is and a clear plan of how to achieve it
How to use your image as a secret weapon to elevate your brand and career
How to dress your individual physique to show your best
How to make your features pop and wear the right colours for your brand
How to accessorize your looks
Where to shop for your style and budget
What's in store right now that suits you
How to groom yourself from head to toe and make your whole look current
Productive,  relaxed, and fun, the benefits and rewards of your session with Men's Image Consultant, Christina Robert will give you the tools required to change what you need to. You can take what you have learned, and use it straight away.
For those who understand the importance of image, and are ready to use it as a powerful tool to excel in business.
What's included:
Style Clarity 1 -hour Zoom consultation to discover your true style
Dressing for your personal brand including out research and analysis
Pre-consultation research on 'your style and image'
Your 'Signature Style' discovery; You'll discover exactly what your style really is
Grooming Consultation- keeping current from head to toe
Body Analysis
Color Analysis
Tailored video with shoppable links to your styles
Selection of 4 Casual, 4 Dressy and 4 Daytime/work outfits
Follow up Consultation to discuss your style collection
Contact Me Now
Why choose Christina Robért
I had the most wonderful experience with Christina. Not only does she walk the walk with her own outstanding fashion sense, more importantly, but she also has the eye and knowledge to educate others on what works for them. As a professional presenter, you have to have to look the part. Christina was able to bring out my inner sense of power and command, for which I am forever grateful.
Got someone special in your life who would love their own styling experience? Give them the gift of style with a PERSONAL STYLING GIFT VOUCHER. This is truly the gift that keeps on giving. You can purchase any service on the menu. This is for use within
Purchase Gift Certificates